by Wes Seidel
Race organized by Ultra Expeditions
Location: Quitaque, TX
Distances held: 5K / 10k / 25K / 50K / 100K
The location of the race is about 4.5 hours from DFW heading northwest towards Amarillo. There is limited lodging close to the park so if you are not a camper, there was a hotel in Turkey, TX but we opted for a chain hotel in Childress, TX roughly an hour and 15 minutes from the park.  The weather outlook was bad and unfortunately the forecast was accurate; winds between 20-30 mph, 100% rain with a slight chance of snow with the temps in the 30s.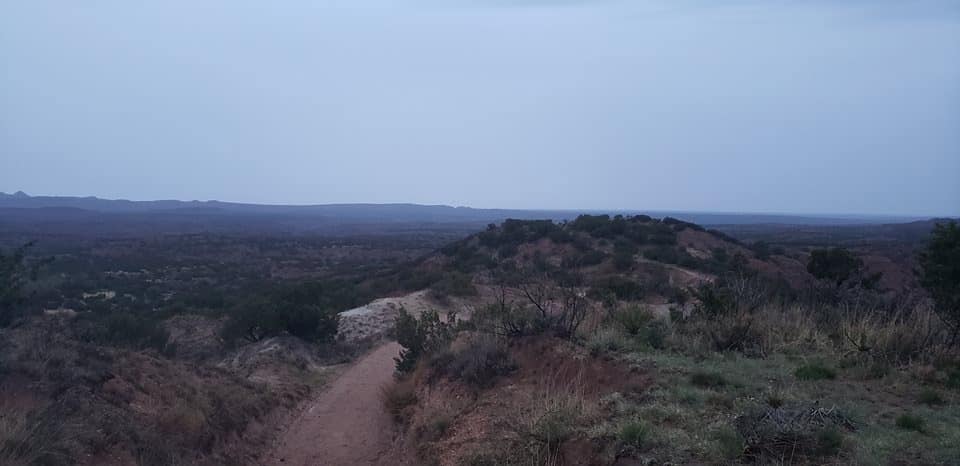 The 50K / 100K started at 7am with a slight rain that turned into more of a down pour around 9am. The course is a looped course with loops consisting of 15.5 miles, I was signed up for the 50K so I did two loops. The course is fairly runnable with wide trails until the climb at mile 5.5 and 20.5 as this climb is very steep and takes about 20 minutes. The biggest challenge of this race is the Red Dirt! The red dirt turned into a mess and was very slippery and sticky due to all the rain, my shoes gained at least 5 lbs of mud as the mud just stuck to the shoes. There is an out and back section that is roughly 2.5 miles that is used by all distances so it became very difficult to run on the second loop because of all the foot traffic. The course markings were great and there wasn't any issues with staying on course. The scenery is awesome and helped keep my mind off the race, many times I wanted to stop and take some pictures but chose not to because of the rain. At mile 21 when I finished the climb up the hill it snowed for the next 2-3 miles which was kind a cool but also a kick in the gut as it was getting colder. The last two years the weather has been the biggest challenge here but as the race director said, "Rain or Shine we will run so just put on your big boy pants and lets run!"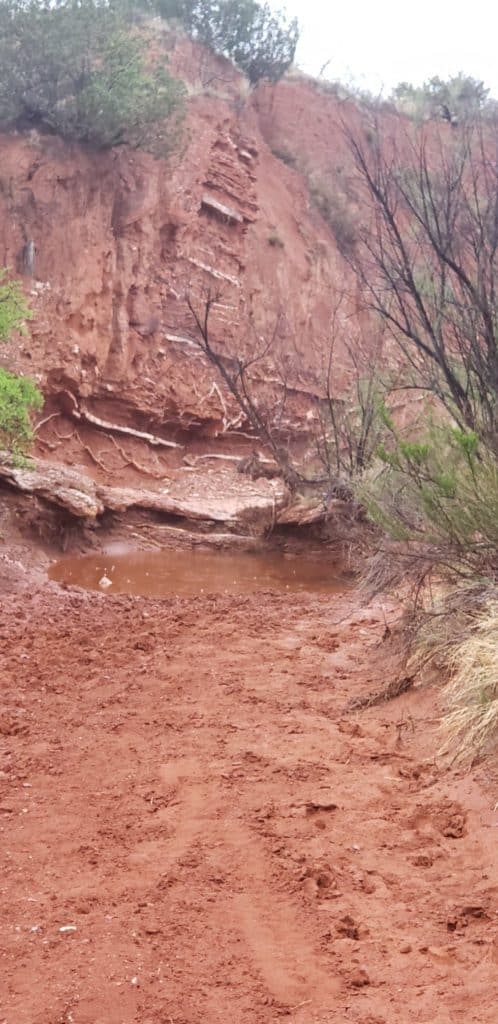 Aid Stations
-Hammer Products
-Soup
-Fruit
-BB&J sandwiches
-Cookies and M&Ms
-Water
The park does have hot showers which was a plus as a hot shower was needed to control the body temperature after the race.  Overall this race was well run and a race I would like to run again.